Leadership Development
"
I am available to assist you with leadership developmental issues in a variety of ways ...
... as a Shadow Consultant & Coach to help a manager develop and grow his or her staff -
... as an Executive Coach to help a manager work on professional and career issues -
... as a Personal Coach to help individuals, at any level, deal with work, life, and relationship issues. "
Shadow Consultant / Coach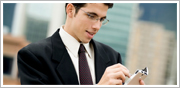 I coach executives and managers who are supervising the developing leader, but who may not have had much experience in the area of executive coaching.
Together we...
... assess the behaviors, attitudes and judgments of the leadership development candidate,

... identify issues of fit, style, personality, and skill, and then

... develop a plan of action, which may include developmental assignments, formal executive education, coaching or other solutions.
Executive Coach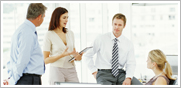 Many times leaders use my services to help themselves improve their ability to resolve difficult business situations. I help executives step out of the status quo to find new approaches to problem solving.
Working with someone you trust
on these important matters can be invaluable, saving time and effort.
With my lengthy experience in leadership and executive development, I am in a position to offer clients a sounding board about their concerns and future actions.
Together we...
... assess the current situation,

... evaluate the climate for change in the organization, and

... strategize new and different approaches to take to improve fit, effectiveness, personal satisfaction, and results.
Personal Coach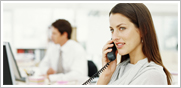 Managing the demands of the job, family, personal goals, and responsibilities can be daunting. Often it is a matter of taking an inventory of the expectations you have of yourself as well as those imposed on you by others, assessing the commitments you've made and sorting it all out into a workable life plan.
Sometimes leaders receive puzzling feedback about their style and effectiveness; they realize that their current view of the world is no longer accurate and they want to change course.
As a psychologist, I am prepared to offer useful, personal feedback and a unique perspective that you might not get from others.
Together we...
...
work to regain balance and control over the demands of work, relationships, and personal aspirations.
Confidentiality
Telephone and face-to-face coaching
Retainer arrangements possible
Licensed Psychologist, Industrial / Organizational
Executive, Career, and Personal coaching experience
Are you coaching someone on your staff?

Consider a shadow consultant & coach. In this approach, you retain control of their development, build stronger mentoring relationships, and receive personal satisfaction for their success.
Are you looking for a coach for yourself?
Consider an executive coach. In this approach, I act as your confidant, discussing business and management issues that are on your mind. I work with you to strategize new approaches to take in order to improve your effectiveness and motivate others likewise.

Do you want feedback and insights about private issues and concerns?

Consider a personal coach. I

n this approach, I am there to discuss work, career, and personal relationship issues that are frustrating you. I help you interpret the information and feedback others give you, adding my personal observations and feedback about your style and effectiveness. I act as a sounding board for new ideas about how to make your life and relationships more meaningful for you, and a coach to get you there.